Priyanka Chopra Launches Her New Punjabi Film SARVAAN in Toronto!
Is there anything this woman can't do?!
With a full schedule juggling the shooting of her hit Hollywood TV series Quantico, making high profile appearances, presenting at the biggest awards shows, and getting ready for the release of her Hollywood film debut in the new Baywatch film, you would think Priyanka Chopra wouldn't have time for anything else. But the extraordinary actress shows us all that she's not willing to slow down one bit!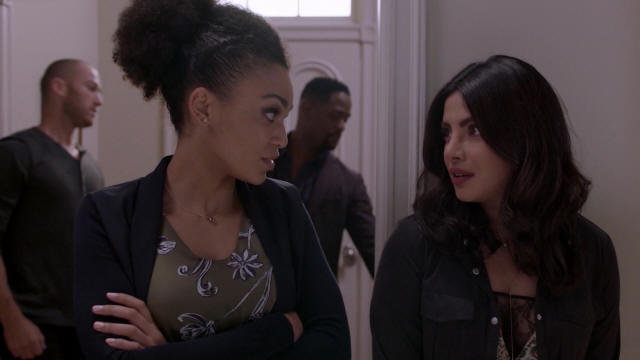 Now Priyanka is adding another project to her already full schedule and that is the new Punjabi film SARVAAN that she is producing under her own production company

Purple Pebble Pictures

. This film is a family affair for Priyanka as her mother Madhu Chopra is also a producer on the film. The film stars Amrinder Gill in the lead role with Ranjit Bawa and Simi Chahal. So far what we know about the film's plot line is Amrinder plays Shravan, an NRI, who returns to India to find his roots and himself.

This isn't her first venture into regional cinema. She has previously produced a Marathi film Ventilator that was released earlier this month but this is her first Punjabi venture. The film's trailer will be released TOMORROW and for all you Canadian fans, Priyanka will be in Toronto this weekend to officially launch the trailer. Now the rumors I'm hearing is she's pulling in some major star power for this launch. Yes yes, I know Priyanka is a MEGA star in her own right BUT she has some big connections so why not pull a few strings?! The rumor is that she has roped in
Canadian Prime Minister Justin Trudeau

to join her in unveiling the trailer. Priyanka will also be joined at the event by her mother Madhu, along with the entire cast and the film's director Karan Guiliani.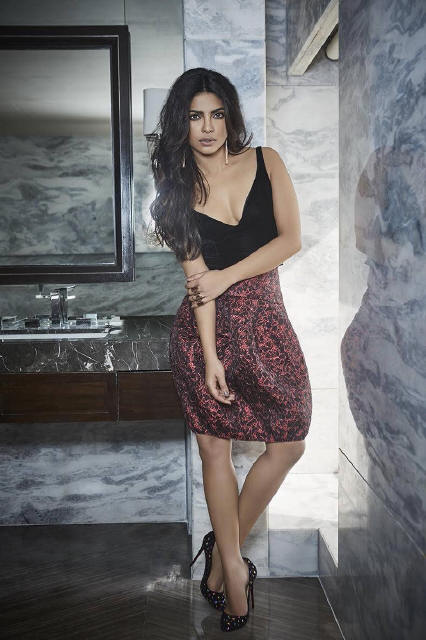 I know you are wondering how you can get an invite to this huge event. I haven't received any word yet on any public events where you can meet and greet with Priyanka but stay tuned. As soon as I hear of anything official, I'll let you know!
As for the film, you can catch it in theatres this December.