Priyanka Chopra Launches Her Punjabi Film SARVANN in Toronto!
Priyanka Chopra was in Toronto this weekend to officially launch her new film production, the Punjabi film SARVANN.

This film is being produced by her production company Purple Pebble Productions and while it's her third produced film, this film does mark the first time she's entering the Punjabi film market. The film stars Amrinder Gill who plays an NRI who returns to India to reconnect with his roots.

When asked why she picked Toronto for the launch, she told media at the press conference "Toronto was very important to me because it has such a massive Punjabi community. I think the Punjabi community is an extremely proud and upheld community in Toronto and I really wanted to bring the film somewhere where it would be appreciated and looked for what we were trying to make." She also unveiled the trailer for the first time at the press conference. Take a look below:
Joining Priyanka at the press conference was her mother Dr. Madhu Chopra and her brother Siddharth who are all producers on the film. Amrinder Gill and his leading lady in the film Simi Chahal were also in attendance.
Before the press conference, we found out that Priyanka, her family, and her team all went to a local Gurudwara Dashmesh darbar in Brampton for blessings.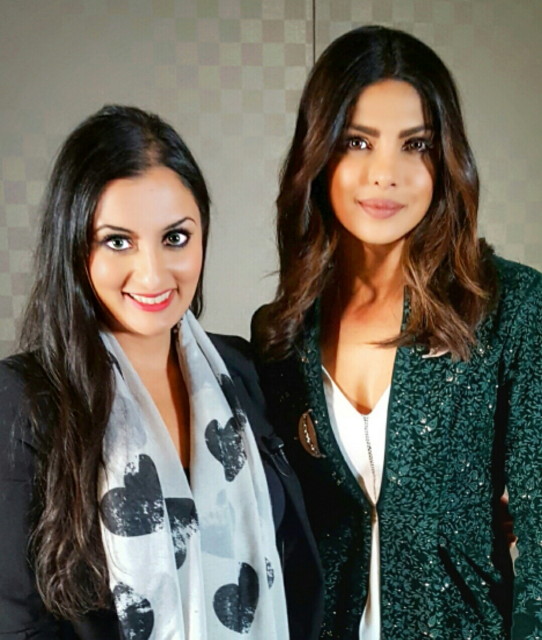 I got to chat with her in an exclusive interview where I asked her which film was the hardest for her to make, breaking down barriers for South Asian women, and what it's really like working in Hollywood. Check out my interview with her on ATN!
So let me ask you. With Priyanka's name attached to this film, does it make you more likely to go watch this film or does her name have no impact on your decision to go see it?