Gippy Grewal Makes Debut As Director in Ardaas

Gippy Grewal has won Punjabi fans with his hit singles and acting roles and now he is taking over as director and writer for his upcoming film ARDAAS which stars Ammy Virk, Mandy Thakar, Zora Randhawa, Rana Ranbir, and Gurpreet Ghugi.
Gippy and Ghugi were in town to promote their film and showcase the trailer which features Ghugi in a serious role. I know many of you are used to seeing the comedy side to Ghugi but trust me, you will see a whole other side to him in this film. I caught up with both actors at the press conference to discuss the making of the film and it was clear both of them are so passionate about this film and its message. Yes, it's not your usual Punjabi comedy or love story but it doesn't mean it's not a film to watch. It addresses the issues facing Punjab but as seen in the trailer, there are some light hearted moments as well.
P.S

Did you know Ghugi is now a member of the Aam Aadmi Party in Punjab?? Yup he is entering politics now and we discussed why he entered, what he hopes to do, and what he hopes is his legacy.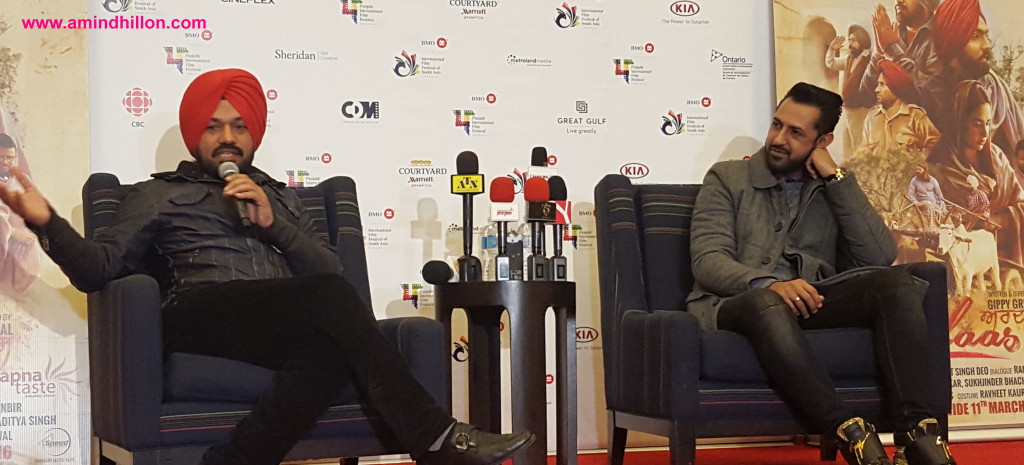 You can catch my
FULL exclusive interview

with Gippy and Ghugi on

ATN

(check your local listings) and you can catch the film in theatres starting March 11. Let me know if you go see the film and what your thoughts are!
xo,
Amin