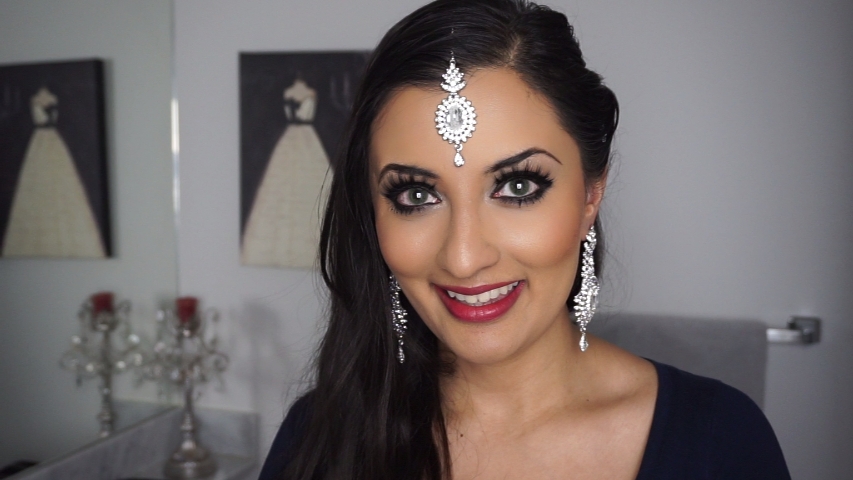 Amin Dhillon
Blogger. TV Host. Speaker. Model.
Amin Dhillon is currently the entertainment and news reporter for the largest 24-hour South Asian broadcaster, the Asian Television Network (ATN). From interviewing politicians to celebrities, Amin brings viewers exclusive interviews and behind-the-scenes access from all of the biggest events.
A career highlight was interviewing Abhishek and Aishwarya Rai Bachchan and covering the red carpet at the 2013 Times of India Film Awards (TOIFAs). Oh and scoring an exclusive interview with Salman Khan during his last Canadian visit! 🙂

After years in the fashion and beauty industry, she launched this blog, amindhillon.com, where she dishes out the latest Bollywood and Hollywood news, celebrity gossip, beauty tutorials, fashion trends, lifestyle tips, and a little behind-the-scenes into her life. She also runs her own official YouTube channel www.youtube.com/theGlamourG where she shares tips and advice on various topics that include beauty tutorials and her favorite baking recipes.

Prior to her media career, Amin was a former beauty queen becoming the first woman from Winnipeg to win the title of
Miss India Worldwide Canada

before entering a brief stint in modeling which lead to discovering her love for sharing and connecting stories.
She has modeled and appeared in publications worldwide including India, the Middle East, Africa, USA and Canada. In fact, India Today named Amin as one of the sixteen most promising Indian achievers in the world for her pageant and TV success!
Amin is a speaker and is a sought-after event host. She regularly hosts events across the country including the 2015 Pan Am Games Concert, Toronto's largest India's Independence Day, and numerous fashion and wedding shows.
Amin is available for booking. Please use the

contact page.