It's Getting Serious! The Weeknd Brings Selena Gomez To His Hometown Toronto.
Maybe that's why the weather was nice and sunny today. 😉
Multiple people confirm with me that
The Weeknd (aka Abel Tesfaye)

and

Selena Gomez

were spotted out and about in Toronto today.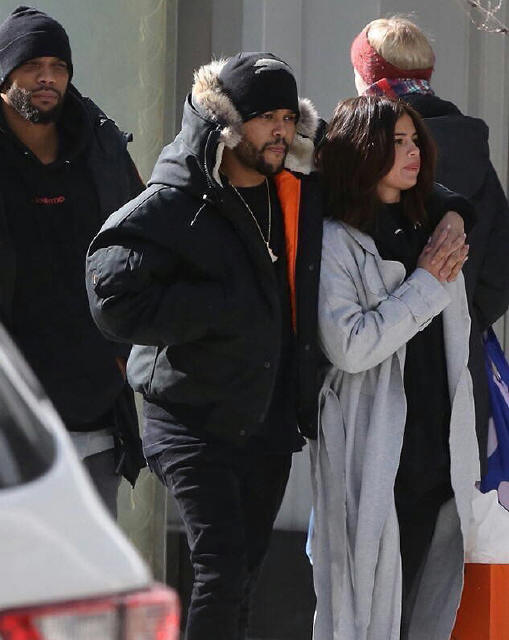 The couple ate at the Thompson Diner for lunch and then headed to Yorkville for some shopping. They have been in town for a couple days at least as yesterday they rented out a movie theatre for a 9:45 pm private screening of 'Get Out'. Can you imagine getting a whole theatre to yourself? If you're wondering how much it would cost you, it's $1500 plus tax. Aside from getting themselves a private screening, the two also purchased a bunch of snacks and drinks including two gin and tonics, three diet cokes, two orders of popcorn, and a variety of candy including Twizzlers and Sour Patch Kids.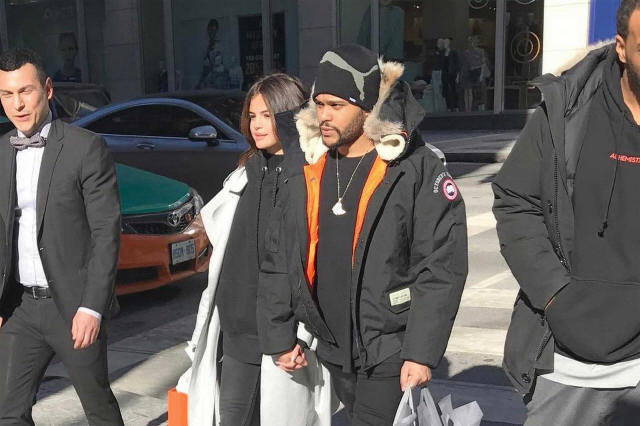 To refresh your memory, The Weeknd was previously dating model
Bella Hadid

for about a year-and-a-half before breaking up sometime at the end of 2016. In January of this year, he was spotted with Selena looking quite close which lead to speculation the two were seeing each other. By now it's been 3 months and we have seen them looking affectionate and happy all over the place. Things seem to be going really well for them, so perhaps it's now a good time to meet the family? Toronto is The Weeknd's hometown and his family and friends are all still based here. This would be the perfect time to show off his hometown to his girl and take a major step in their relationship.
They are pretty sweet together so here's hoping we get a chance to see a lot more of these two out and about in Tdot!