Meet Canada's First-Ever Bachelorette & The Men Vying For Her Love!
Meet Canada's first ever Bachelorette, Jasmine Lorimer. She's 27, a hairstylist, originally from Kenora, Ont who currently calls Pemberton, B.C. home, and most importantly? She's ready to find love!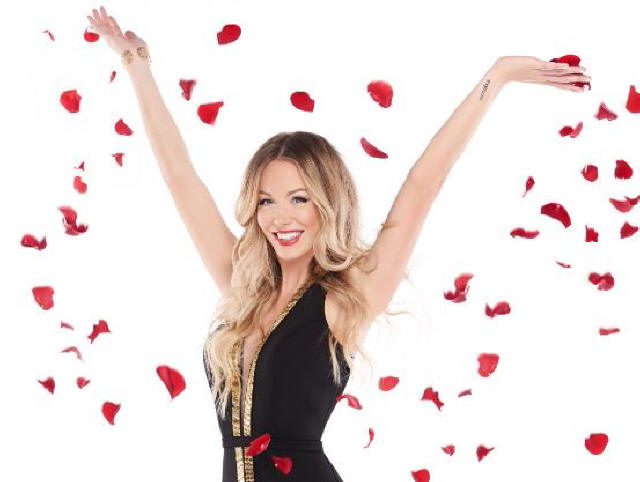 Just like the American version, we will see Jasmine go on group and individual dates with a group of 20 male suitors over multiple weeks until she finds one guy to be her groom. The only difference is, this is the first time Canada will get a bachelorette after airing two past seasons of the Bachelor Canada.
"It is such an honour to be Canada's first bachelorette," said Lorimer. "This opportunity came at the perfect time for me and I couldn't be more prepared to embark upon this lifelong adventure." So will we see drama and tears? Jasmine has told media that she's quite emotional so expect some waterworks! "I tear up when I see people successful…I'll cry watching Ellen Degeneres sometimes," she says.

Usually when we meet the new Bachelorette or the Bachelor, we are already familiar with them. They are usually a contestant from a previous season but this time Jasmine is totally new to us. So it's hard to really know what she will be like. She is definitely beautiful and seems sweet but I wonder if she will end up being interesting like Carly on Bachelor in Paradise or will she be boring like Amanda? We will find out when the show airs but I have the first look at the Canadian men vying for her love. Let's meet some of them shall we?
Here's Seth. He is 25, from Edmonton. AB and is a bartender. Oh and he's 6'3

Benoit is 5'11, 29 years old from Montreal and a restaurant manager.

Olawale aka Wale. He's 28 years ago, an occupational therapist, and is from Winnipeg, MB

Tony is 37 years ago, a Cowboy and is from Calgary!
Drew is from Toronto, is 32 years ago, and is a VP in Medical Sales.
Scott is 27 and a carpenter from Winnipeg
Mikhel is 28 and an aviation engineer from Ottawa

David is 26 and is a musician from Windsor.

Okay so that's just some of the men. The show will premiere on September 13 on W and we get to see those first impression entrances when each guy comes out of the limo and tries to be memorable for Jasmine. I have ALWAYS said this–whoever makes Jasmine really excited right away will be in the finale. You can't beat that initial attraction. When someone catches your eye, there is a reason. So I'll be watching very carefully to see who makes her face light up on the premiere. However, based on just the photos, I think David or Drew have a good shot at impressing Jasmine. If I had to picture any of the guys beside Jasmine and base it just on physical looks, I can see Drew and Jasmine as a couple. What do you guys think?