Big News For Ashton Kutcher and Mila Kunis!
One of Hollywood's cutest couples, Ashton Kutcher and Mila Kunis, just confirmed some adorable news.
They are expecting baby number 2!
The couple were married in July 2015 and already have 20-month old daughter Wyatt Isabelle. Mila has been quoted several times that she plans on having more children in the future and how motherhood has changed her life.
"I was very selfish, in a good way…but I think having a kid made me realize how incredibly selfless I want to be. When we decided to have a kid, we were ready to no longer be selfish. Because innately, as humans, we're very selfish people, and we really wanted to have a family. It's definitely a learning process."
Mila and Ashton originally met as coworkers on the set of 'The 70's Show' and this is why I like them. They were friends first for YEARS before they started dating. Anytime they get photographed out and about, they are always so low key and casual. They just don't act like a "Hollywood" celebrity couple, you know? They seem like a really cool couple and these photos of them being all in love with each other just makes you want to go awww.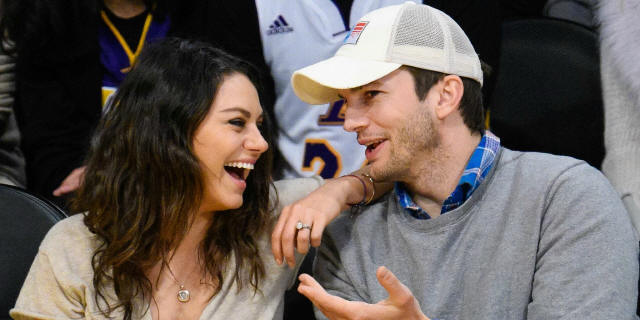 Mila is currently promoting her comedy film 'Bad Moms' that comes out July 29 and I can't wait to check it out. It looks so funny! If you haven't seen the trailer already, here it is!